Embroidme Mt Gravatt
Due to the new environment we are now facing our showroom will be open on Monday to Friday between 9am and 2pm. (until further notice)
We will be still working in the background to answer emails and phone calls.
Thank you for your understanding and keep safe.

EmbroidMe Mt Gravatt is centrally located on Logan Road (opposite Garden City) and can provide great solutions for your business. We supply top quality, custom decorated apparel and merchandise. Our team of dedicated and friendly staff will help your business stand out from the crowd.

At EmbroidMe Mt Gravatt our embroidery machines are located on site and all our work is created using the latest technology and highest quality products to produce custom embroidery for your business. We can supply, embroider or decorate most items, and some of our specialty items include corporate uniforms, polo shirts, high visibility work wear, sporting and team apparel and promotional items.

We guarantee high-quality products and services delivered ON TIME, ALL THE TIME!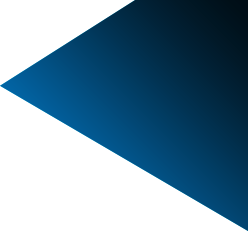 Top notch service from the team. I needed some uniforms embroidered with my company logo and went to EmbroidMe Mt Gravatt. I was surprised to find out that they have so many uniform options there but would still embroider my own items I had previously purchased. I ended up buying shirts as well through them as their service was exceptional. From now on all my uniforms needs will be dealt with by them as the process was so simple. Thanks again for the great work, keep it up!
Corinne H

I couldn't be more happy with their service and products! I've been dealing with EmbroidMe Mt Gravatt for the last few months getting our new uniforms organised. I was surprised with their great range of uniform options. The lady at the front counter was helpful and happily answered all of my questions. Would definitely recommend you pop in have a chat to them.
Renee Tivendale

Wonderful service from the team at Embroid me. We have been using them for all of our uniform needs for the past few years now. Not only do they offer very high quality products, their embroidery and screen printing work is perfect. Thanks again guys!
Emily Hargrove

Fantastic service with a very quick turn around - these guys were able to get the shirts done quickly and saved my butt when I left it to the very last minute. Thanks Wendy!
Tim Green