EmbroidMe Tullamarine
At EmbroidMe Tullamarine, we like working with busy business's. We take the time and offer a consultative approach to help make the job of selecting and organising your uniform / promotional apparel, simple, yet with impressive results. We care about the impression your brand makes.
Feturing inhouse embroidery, we can offer the assurance of a well-supported national franchise, professional service, quality apparel and fast turnaround times.
Our show room is conveniently located on Keilor Park Drive in Keilor Park displaying a great variety of apparel to choose from suitable for all industries:
• Work wear / construction
• Corporate
• Hospitality
• Medical
• Health & fitness
• Promotional
• Educational / early education
• Non-for Profit / fund raising

Didn't find anything in the showroom that suited your needs? No problem! Being part of a successful national franchise gives us access to a wide range of suppliers nationally, enabling us to source your special requirements.
Upon placing an order with us, we can arrange a fitting for your team if needed, before customising with your logo for added confidence and convenience.

EmbroidMe Australia is a network of over 50 stores located around Australia. We are part of the global EmbroidMe network of more than 350 stores located across the globe.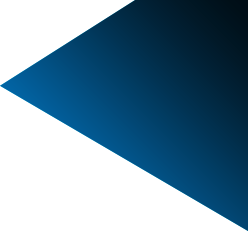 Extremely friends and helpful staff. High quality service.
Jason Mifsud

Outstanding service. Great communication. Quick turn around. Highly recommend EmbroidMe Tullamarine for all work wear and embroidery! Thank you from Tailored Care Solutions
Jeyda Ibrahim

Thank you so much for being amazing. We wanted to change our colours and organise Winter Polos we had some ideas and Rosa had ideas and together we made it work. Embroidery is amazing, our logo is quite intricate and it's perfect every time. So easy to deal with - 5 STAR SERVICE all the way. Thanks Gillian
Gillian Romeijn

Rosa has been so patient with us and has answered every question we have for her. It was a refreshing experience to have someone who is passionate about setting us up for success (and of course ready to look the part)
ThermaHome Sales